Northern part of Vela Supernova Remnant
in Vela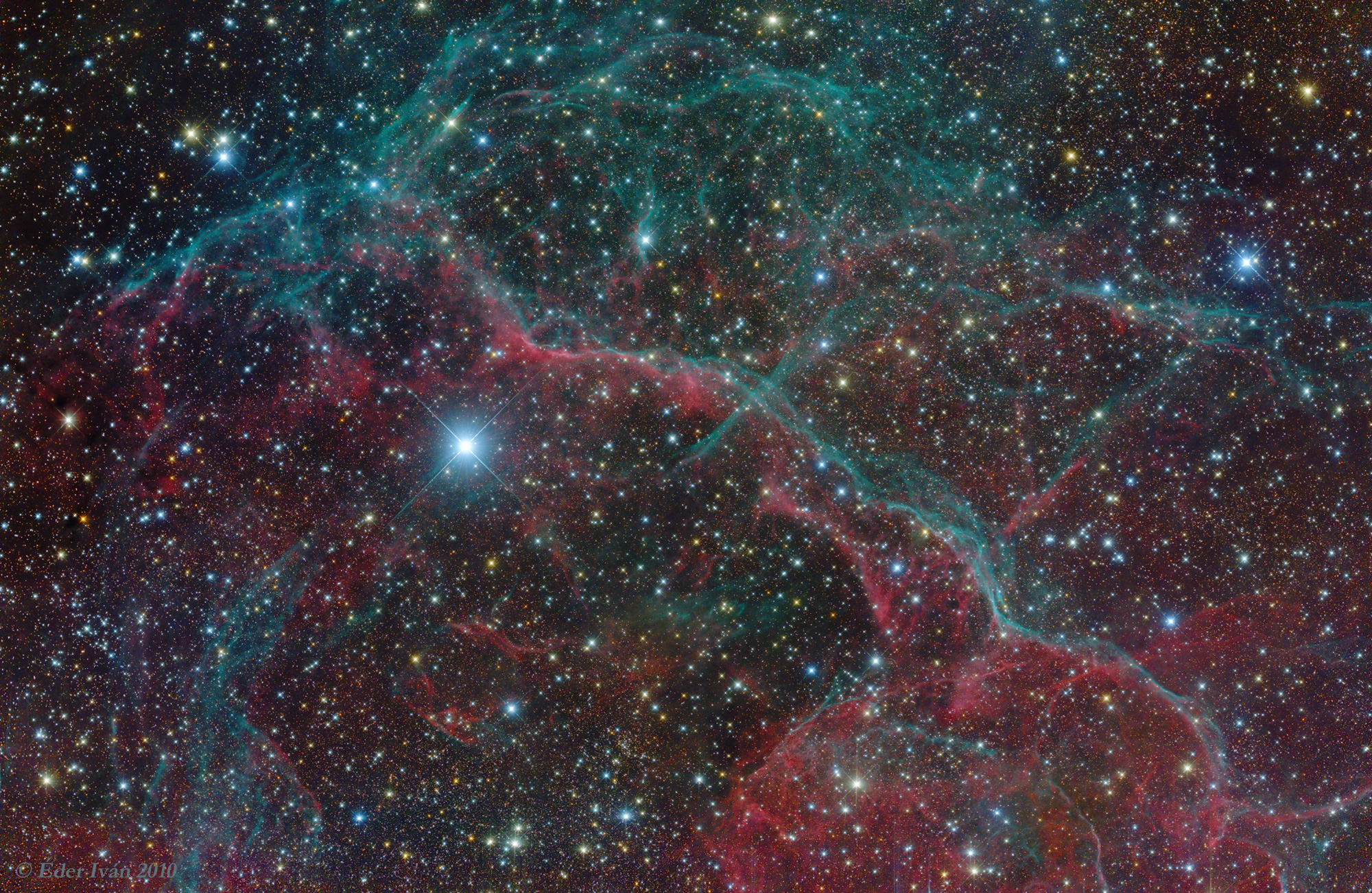 Image details
Instrument:

200/750 Newton, 3" Wynne (710mm effective focal length)

Camera:

Home-modified Canon EOS 5DmkII

Mount:

SkyWatcher EQ6 + Boxdörfer DynoStar

Guiding:

9x50mm SkyWatcher finder scope (50/180mm), Lacerta-MGen autoguider

Exposure time, filters:

49x5 min (4h 5m total) @ ISO 1600

Location, date:

Hakos astrofarm, Namibia (1835m), 2010.05.03.

Observing conditions:

Transparency: 9/10, Seeing: 7/10, Temperature: +9°C

Processing:

ImagesPlus, Registar, Photoshop. First image of the 2010 atro-expedition.
Further recommended photos